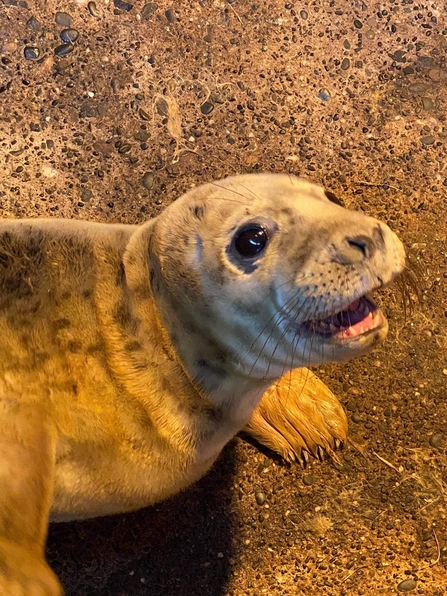 We do not normally get involved with the welfare of individual animals and it is not very often that we appeal to the public for funding like this. However, there is currently only very limited provision for the rehabilitation of seal pups on Island and we have been compelled to take action. So we need your help!
At this time of year, pups and juvenile Atlantic grey seals will haul up on beaches to rest, especially in stormy conditions.
They don't always choose the best places to rest, often very public beaches with lots of people and dogs, but when they are tired they just need to rest.
MWT have a group of volunteers, known as seal sitters, who will sit and monitor the seals to ensure they are healthy and don't need any intervention. They will then ensure the seals are kept safe from disturbance.