Safeguard our island's natural heritage
A gift in your will is a lasting legacy for wildlife. Your gift will safeguard Manx wildlife and wild places for generations to come. If nature has been an important part of your life, and having provided for those you care for, please consider leaving a gift for nature in your will.
A gift in your will can help Manx Wildlife Trust:
• Buy and manage nature reserves for the benefit of both wildlife and people 
• Protect plants, animals and habitats 
• Inspire children and adults to value and protect wildlife 
• Campaign on behalf of wildlife and their habitats 
• Support volunteers to conserve local places of conservation value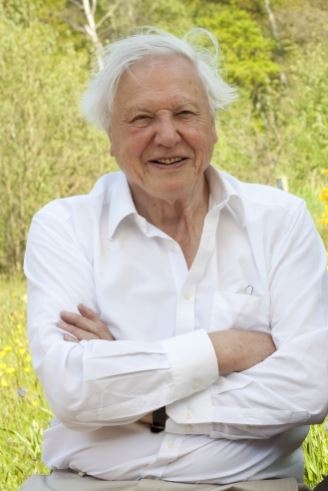 "Anyone who cares about wildlife has a marvellous opportunity to do something quite unique, by remembering their local Wildlife Trust in their will. This generous act is one of the most important things you can do to make sure the species and habitats we love will be there for future generations to enjoy."
Sir David Attenborough
Making a will
By making a will, you can be sure that your property and possessions are shared out in a way that reflects your real wishes. You can leave a gift, or legacy, in a number of ways: 
• As a cash gift (a pecuniary legacy) 
• As a gift of specific property, for example, land, a painting or jewellery (a specific bequest) 
• As a gift from your remaining estate (all or part) after all debts, costs and other gifts have been deducted (a residuary request)
Contact an advocate to help you with this process. If you already have a will but then decide to make a gift, you can add a codicil to your will, setting out how you would like the organisation or person to benefit. A free service to add a codicil to your will is provided at Corlett Bolton's offices in Peel, Douglas or Port St Mary, should you wish to leave a lasting legacy or donation to Manx Wildlife Trust. Please contact the company direct to obtain the form which should be signed in one of their offices. 
Our promise to you
We value your legacy, large or small
We are here to talk with you about your wishes – in confidence and with no obligation
Your gift will be used to benefit Manx wildlife and wild places, on land or sea
You don't need to tell us if you have left a gift in your will to Manx Wildlife Trust – but it is very helpful for us to know this so that we can acknowledge your generosity
Get in touch
For more information and to discuss, in confidence, how your gift might be used to protect Manx wildlife for the future, get in touch via email or call us on 01624 844432.