The Island's first forest
The Ramsey Forest Project is working to create the Island's first forest by expanding and linking the glens, plantations and woodlands between Ramsey and Sulby. Launched in 2014, the aim was to increase woodland cover from 20% to 30% over the next 30 years. 
Through planting new native woodland, the Ramsey Forest will become a biodiversity hot-spot on the island, conveying many benefits to people as well as wildlife.
A woodland for wildlife and people
Recreation opportunities will increase as we open up access to more woodland, particularly government plantations. We will make some woodlands more accessible through better paths to create nature trails, a running track, mountain bike access and hopefully, a new National Glen. We will enhance and improve the existing landscape by planting more parkland trees along the Lezayre road, native woodlands on the lower scarp slopes of the hills and trees in parks, gardens and along the streets of Ramsey Town.
We will reach out to the entire community to become engaged and to benefit from the forest, by involving children, putting in access for people with mobility problems and inviting organisations to hold events and activities. The Ramsey Forest Project has been supported by the Isle of Man Government through the Wildflowers of Mann initiative.
The benefits

A key benefit of the new forest will be to encourage economic regeneration. Some of this will be through the increased trade that will come from more visitors, some through new craft, forestry and recreation business and some will simply come because the Ramsey Forest area will be an attractive place to invest. There will be lots of other benefits too: new woodlands will help mitigate floods; carbon will be locked away, mitigating climate change; more people exercising will create a healthier community and finally, woodlands are a superb local educational resource.
Find out more

Living Landscapes 

Ramsey Forest is a Living Landscape project. Living Landscape projects have been set up across the British Isles. They are projects designed to reconnect nature across the landscape to create robust ecosystems where nature can move and flourish. 

Read our latest news:

Read our strategies:
Ramsey Eco-Active

Ramsey "ECO-Active" an exciting project to create a series of children's play features and a nature trail within a 60 acre native woodland in the north of the Island, part of the Ramsey Forest initiative. The actions of visitors travelling around the site will also help move biodiversity, on their boots, socks and paws, from the ancient woodland areas into the felled conifer sites.

Eco-Active Nature Trail

The nature trail will take in the million bluebells of our recently planted in Crossags Coppice as well as a large area of a mature larch plantation that will be gradually converted to native woodland. 

The main wildlife themes in this area will be scented honeysuckle and bluebells, nesting birds and autumn foraging for hazelnuts and blackberries. 

The play trail will be a series of 6-8 play features over a 2km trail, interspersed with temporary or installed sculptures and quirky features. The final content has not been finalised and we encourage creative input to this the project. 

This is a long term project, dependent of resources and funding and we look forward to developing the plans and the timetable as the project progresses.

ECO-Active - The Features

A range of exciting features have been identified for this project, with development dependent on funding and resources. 

Stump Scramble 

A fairly simple feature that will be placed at the first junction of the nature trail. Lots of logs will be placed together to make a log stairway linking a lower and upper path. This is purely aimed at generate some energetic fun, to limber up for the main features! Logs will be Claughbane larch, felled as close as possible to the site of the feature, with the option of a a non-slip top surface. 

Planned to be built in summer 2017, with the help of volunteers and potentially input from a corporate supporter. Costs will mostly consist of project management fees and supervision. 

Snail Fort 

A simple spiral mud hill, approximately 2 metres high with a log palisade, built behind the viewpoint above Claughbane Quarry and made of Claughbane larch. It is hoped that this fort, combined with the viewpoint, will stimulate role-play and provide for 'memorable moments' that will last long after the day is over. 

Planned to be finished by early 2017, the majority of the work will need to be undertaken by contractors, with the help of volunteers to complete the final touches. Funding is being sought for this feature. 

Hazel Maze 

A hazel coppice thicket with a dense, complex path network, demarcated with logs from the conifers that will have been felled in the immediate area in order to plant the new woodland, the maze will be big enough to get lost in, but not for long! 

An excellent place to play tag, team games and for energetic exercise, the maze will have three entrances, marked with timber archways. The large mature Scots pine and Douglas fir will be retained in order to keep the mature woodland feel. A range of little wood sculptures be will carved from the stumps of felled trees, with benches installed in little glades with a steel sculpture at its centre. 

The tree felling, with the wood retained to create the fort, will be undertaken by contractors. Volunteers will help plant trees and native woodland wildflowers. Once established clumps of hazel will be periodically cut back (coppiced) to allow a flush of wildflowers and invertebrates in the glades. 

Funding is being sought for the project, including and the central steel sculpture. 

Download our Mythical Maze Spotter Sheet below and see how many mythical creatures and features you can find! 

The Logstacle Course 

A physical challenge feature comprising a 100 metre long series of log obstacles to climb over, duck under, weave between, balance on top and jump from stump to stump, located at the top of Claughbane Plantation. No moving parts and no great heights will be involved, but we don't have to make it easy! 

The designs for this are still being finalised and it will likely develop organically as the project progresses, with completion scheduled for summer of 2017. 

Troll Village 

A little fantasy village to mooch about and play in, with six trolls carved from tree stumps, each having its own themed garden (for example, a blackberry garden, a honeysuckle garden, a wild strawberry garden, a hazel garden etc) and mock log cabins. The whole village will be fenced by Appalachian style timber fencing. 

Funding will be required to cover contractors costs for construction and carving, whilst volunteers will be able to get involved with the gardens and fencing. Completion is pencilled in for late 2017. 

Den City 

A simple demarcated area, within a Norway spruce stand, where branches and den building materials will be left available for freestyle den building activities. 

Simple to set up and build, with the only elaborate feature a timber entrance way. This will be a volunteer task for late 2017. 

The Bits Between 
The whole trail will be locked together through a series of secrets, nooks, whimsy and surprises. Entranceways will become important places and ornamental benches staged along the way. 

Beyond ECO-active

Beneath Claughbane Plantation there are two fields, owned by the government, which, having become colonised by hundreds of ash trees, are rapidly turning into a young native woodland. A track between the two fields is lined with mature trees and is full of woodland wildflowers including the locally rare remote sedge and wood speedwell. 

It is hoped that the land could be integrated within the ECO-Active programme to form a future project called the Hairpin Woodland Park. If successful, this project could include: 

An outdoor classroom 

A dog agility paddock

A Landscaped car park 

Visitor pavilion with woodland products on sale 

An all ability trail 

A chain of ponds 

A wildflower meadow

The best countryside day out on the Island 

This is a long term project, dependent of resources and funding and we look forward to developing the plans and the timetable as the project progresses.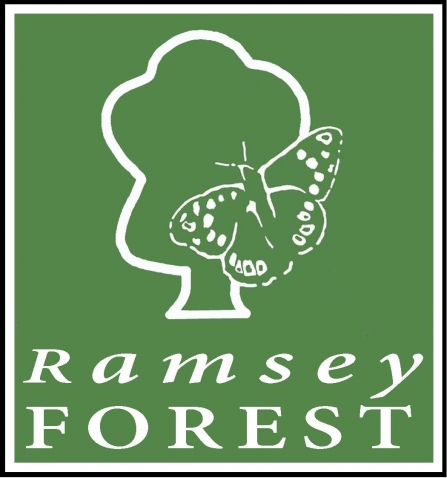 Support our work
We need to raise £30,000 a year for the first ten years to see this vision become a reality!