Business Partnership Opportunities
Engage and motivate your team
Deliver on your CSR commitments & sustainability objectives
Demonstrate to customers and the local community that your business cares about nature and the environment
Our Business Partnerships can help you do just that whilst also supporting the work of Manx Wildlife Trust (MWT).
Involving people and businesses in our work to support Manx wildlife for the future is critical to achieving our mission and we have a growing network of partners and supporters who donate, volunteer and act as advocates in support of our charity.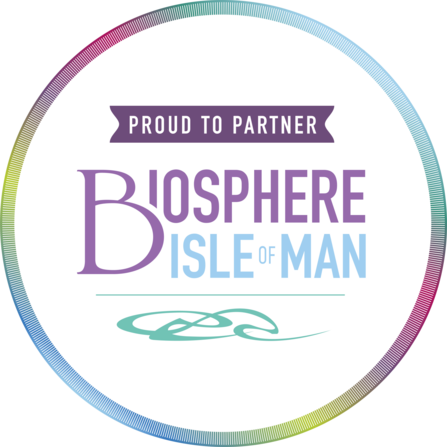 As the only Island nation UNESCO Biosphere reserve, the Isle of Man is ideally placed to become an exemplar for wildlife conservation and lead the way in reversing global challenges like biodiversity loss and climate change. You can help us to deliver on this goal. Through your partnership with MWT you can help to directly deliver 11 of the UN Sustainable Development Goals: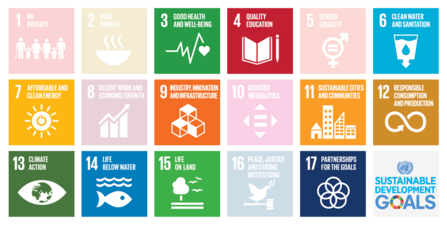 We welcome support from organisations that share our passion for Manx wildlife and want to inspire local people to care for the natural world.
Many local businesses support the work of MWT and receive a range of benefits, from PR opportunities to staff and community involvement. You can support specific projects in areas of interest to your company or our day-to-day work across the Island.
It's good for Manx business, good for Manx people and good for Manx wildlife.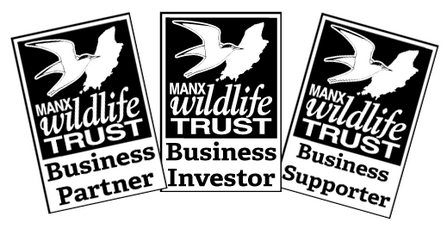 Supporter, Investor, Partner or something else?
We offer three different levels with varying benefits plus a fully tailored bespoke package so there's something to suit every organisation. You can select the package that best reflects your company's commitment to a sustainable future for wildlife and a healthier environment for local communities, businesses and our IOM Biosphere.
The levels of membership are (minimum donation amounts per annum and are subject to VAT):
Bespoke partnership - £
Partner - £2,500+
Investor - £1,000+
Supporter - £500+
Your money will help MWT in our mission to: Protect and enhance our environment, create more spaces for wildlife, and inspire people to act for nature. Whether it be through the Nature Recovery Network, Nature Based Solutions or Connecting People to Nature, you will have an opportunity to be part of the conversation to decide exactly how your money is spent, allowing your organisation to have an even closer link to the work you will be supporting. Find out more about our strategy to support Manx wildlife for the future here: www.mwt.im/strategy
All business members receive:
PR package: a mention on our MWT website, in our member's magazine and through our social media channels
Local Wildlife magazine Manx Nature
e-news updates for all your team
10% staff discount on MWT membership
Invitation to exclusive business partner events e.g. networking events and socials
Opportunity to purchase additional team experience days/events
Framed certificate
Use of the applicable business partner logo
Bespoke Business Partnerships: £You Tell Us

At MWT we are a small and agile team of dedicated conservation professionals aiming to deliver the maximum impact for Manx wildlife possible with the resources we have. As such we are more than happy to discuss what you want for your business and create a tailored package just for you. Build on the set packages below or talk to us to create a bespoke solution that delivers on all your requirements.
Business Partner Subscription: £2,500+

Demonstrate the impact of your corporate responsibility by:

Enhancing the environment for wildlife
Gaining recognition for environmentally sustainable business practices
Collaborating on projects that benefit the community

Opportunities to increase your brand profile through:

Publicity
Networking events with MWT Trustees and our other corporate supporters/members
Joint campaigns or projects

One tailored staff engagement activity included per year:*

Wild Work Days – an immersive conservation experience for some of your team
Guided wildlife walk in one of our Nature Reserves
Wildlife talk at your workplace

*Subject to availability and maximum group sizes

Additional benefits include:

PR package including your own web page on MWT.im, a press release on joining and social media engagement and promotion
Business Investor Subscription: £1,000+

Support to implement your corporate responsibility strategy:

Develop practices to benefit wildlife and the environment
Engage your staff with the sustainability agenda

Enhance your business reputation through:

Discount on staff engagement activities:

Wild Work Days - a conservation experience
Guided wildlife walks or wildlife talks

Additional benefits include:

PR package including social media on Joining
Business Supporter Subscription: £500+

Demonstrate commitment to corporate responsibility with tools and training to help you:

Improve your grounds for wildlife
Adopt environmentally sustainable business practices

Increase awareness of your company through:

Acknowledgement in our publications
Attending events

Opportunities and ideas for staff engagement activities:

Wild Work Days - a conservation experience
Guided wildlife walks or wildlife talks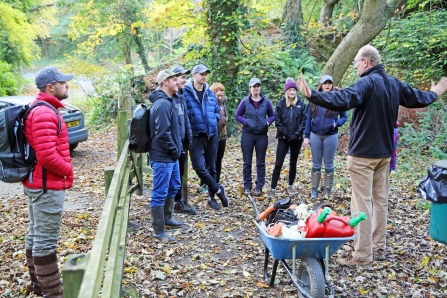 Other ways to get involved through your organisation:
A business partnership with MWT is just one way to support the work that we do. There are an exciting range of ways your organisation can get involved with MWT and help deliver our work to support Manx wildlife for the future:
Plant a Microforest from £1k
Sponsorship opportunities including:

Events like the Festival of the Sea - £3k plus
Campaigns like Wilder Future - £5k plus
Annual MWT Nature Reserves maintenance support - £5k PA
Adopt a Nature Reserve - £3k plus PA
Marine Volunteer costs - £600 a month
Wildlife Remembered film - £2k
Educational Event costs – from £500 per year
Streaming wildlife cameras – from £250 plus for equipment and £600 PA for data connectivity
Wildlife Sites – from £6k
Adopt a Calf warden – from £5k PA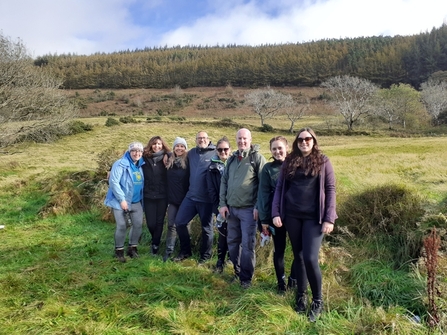 Education, Engagement and Mindfulness Sessions*:
In addition to the above, all our business partners have exclusive access to adult education sessions which can be run at your offices or on our reserves. Give your team members the opportunity to learn more about local wildlife and equip them with the skills to do more for Manx conservation.
½ hour educational talks with specimens, which we would deliver at your workplace:
Our Amazing Manx Wildlife: A session showcasing the amazing diversity of life in our Island. Aided by MWT-Specimens and picture quiz sheet. How much do you know about the biodiversity of the Island, be prepared to be amazed.
Beautiful Bugs: Our insects are amazing, using live specimens you will examine them under the microscope and appreciate their true beauty.
Making Homes for Bees: There's nothing like the sound of a bumble bee buzzing past.  Gain some top tips to attract bees into your garden, learn how to identify the common bees and make a mug sized bee home for your own garden.
Feed the Birds: Everyone loves to watch the birds which visit their garden. Find out about which birds prefer which foods and if they are ground or bird table feeding birds.
Wildlife in Your Garden: We all know about declining numbers of insects, birds and hedgehogs but here's how to help them and encourage more to visit you at home. Ideas for both small (Even flowerpot sized!) and bigger gardens.
Sessions out in the field will take longer, ideal for your staff and their families: 
Seashore Safari: A 1 ½ hour session enjoying the excitement of rock pooling and learn a bit more about the creatures which inhabit this area. Excellent family fun.
Wild Wallabies: Come on a nature trail around the beautiful and unique Curraghs wetland area and find out about our newest settlers, the wallabies.
The Big Little Big Bunt: This is a must event for being hands on in nature. We have many different species of insects on Island from the ferocious looking Devils Coachmans beetle to the alien looking ladybird larvae. Help search for them and find out more.
Pond & Stream Dipping: Our waterways are brimming with life, this session involves using nets to dip into the water and an examination up close with magnifying glasses. The aquatic insects life cycle is something to be marvelled at.
Nature Reserve Guided Walk: A relaxing walk through some stunning scenery looking at the flora and fauna which we encounter on the way.
Rewilding Your Workplace: Task-force your workforce and improve your work environment at the same time. Being in contact in nature has been proven to reduce stress and increase self-esteem. Why not enhance that by finding out how to attract wildlife to your office grounds.
We also offer unique mindfulness sessions on our reserves. Good mental health is vitally important for a successful business and time spent in nature is proven to reduce stress and improve mental health and ability. Book one of our professionally run mindfulness sessions for your team in one of our nature reserves improving team mental health and recharging the batteries.
*Additional fees apply
To find out more or discuss a tailored package for your organisation, contact our Engagement Manager, Graham, today: Call 01624 844 432 or email graham@mwt.im
We're proud to be a Corporate Member of Manx Wildlife Trust. It has been amazing to see them continually strive to meet their conservation aims. Over the years, we have provided both financial and practical support. Our recent community project has supported the 'Ramsey Eco-Active' project. It's more important than ever to help sustain and protect our local environment.
Our corporate members
Thank you to our wonderful corporate members for helping us to protect Manx wildlife for the future.
Sterling Trust Limited - Business Supporter
Aon (Isle of Man) Limited - Business Supporter
Colas Group - Business Supporter
Pricewaterhouse Coopers LLC - Business Supporter
Appleby (Isle of Man) LLC - Business Supporter
Ocorian - Business Supporter
KPMG - Business Member
Manx Utilities - Business Member
Clearwater - Business Member
Corletts - Business Member
Ramsey Crookall & Co Ltd - Business Member
Tower Insurance Co Ltd - Business Member
LJ Management (IOM) Ltd - Business Member
Nedbank Private Wealth - Business Member
Beaumanx Property Ltd - Business Member
James Osbourne Financial Services Ltd - Business Member
Brightlife Ltd - Business Member
Callin Wild - Business Member
M&P Legal - Business Member
Affinity Management Services Ltd - Business Member