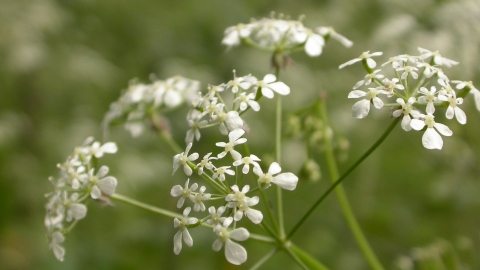 A woodland with waterfalls and a riverside walk, spring sees a great display of flowers.
Know before you go
Access
Terrain can be difficult around the reserve and is not suitable for wheelchair users. Contact Manx Wildlife Trust for more information.
When to visit
Opening times
Open at all times
Best time to visit
March to May
About the reserve
Cooildarry (darragh [oak tree] and cooil [nook]) lies in a deep valley associated with two streams. The present woodland owes much of its character to planting in the Victorian era. Nowadays the canopy of woodland is varied with elm, ash, alder, sycamore and beech the dominant species. The woodland also includes exotic species such as Rhododendron, Portugal and cherry laurel. Mosses, liverworts, horsetails and ferns all grow in profusion in the moist shady conditions and this site is excellent for fungi. In springtime, the woodland floor is carpeted with primrose, wood anemone, wood sorrel, lesser celandine and bluebell. Opposite-leaved golden saxifrage spreads freely over the moister areas.
Management: Rhododendron is controlled in some parts of the site and being replaced with native scrub to create a more natural understorey. Standing or fallen dead wood is left to decay in situ for fungi and beetles where it is safe to do so.
Habitat
Contact us
Tricia Sayle, Reserves Officer