A Wilder Future for the Isle of Man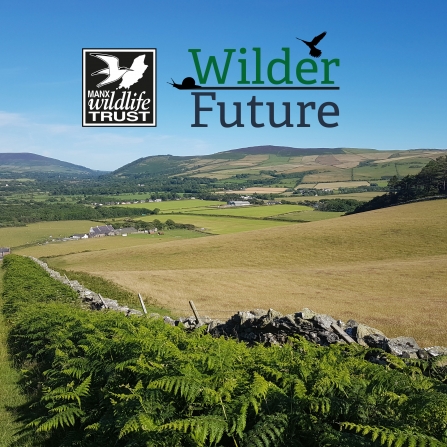 Manx Wildlife Trust is launching its Wilder Future campaign at 10am on 30th March 2019 at the Court House in Ramsey, in the presence of our Patron, His Excellency, the Lieutenant Governor, Sir Richard Gozney.
The campaign recognises the decline in Manx wild places such as dubs and the Ballaugh Curraghs wetlands and seeks to build public support for action to better safeguard a healthy, natural environment.
The campaign has five themes: Wildlife's Value, Species loss, Farming and Fishing, Making space for wildlife and Sustainability. Each theme is featured on specially commissioned displays which explain the challenges faced by our wild places and wildlife and the actions people can take to help. Visitors will be able to complete a brief survey, giving their views on the Islands' natural environment and providing valuable data for MWT. The survey can also be taken on line at https://www.surveymonkey.com/r/NXNCPYS
Dr Tim Graham, MWT's CEO said: " the places wildlife rely on for survival are becoming smaller, more isolated, more polluted and more disturbed every year, inevitably leading to the loss of both plants and animals. People need wild places too, for the many benefits they provide including carbon storage, water purification and nutrient cycling. As importantly, there are proven health and well-being benefits to enjoying wild places and their wildlife. Our campaign invites all of us to recognise the value of a Wilder Future for the Isle of Man and to support the actions needed to secure it".
Wilder Future will be open from 10am to 4pm from 30th March to 6th April at the Courthouse, Ramsey. There will be activities for children and both staff and volunteers will be on hand to answer queries and a Manx Wildlife Trust shop on 30 and 31 March. A short video recorded with Manx residents will reveal the worrying decrease in wildlife on Island, within living memory. Details of other Wilder Future events can be found by following us on Social Media and here on the website.