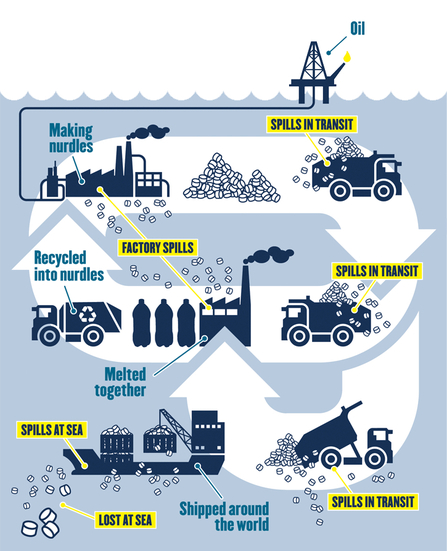 What are Nurdles?
Nurdles are little plastic pellets that are used in industry to make almost everything that is made from plastic.
 
Nurdle pollution is monitored on beaches around the world
 
The data from this monitoring gives us an idea of ecosystem health because large amounts of nurdles in habitats can have a devastating effect on wildlife.