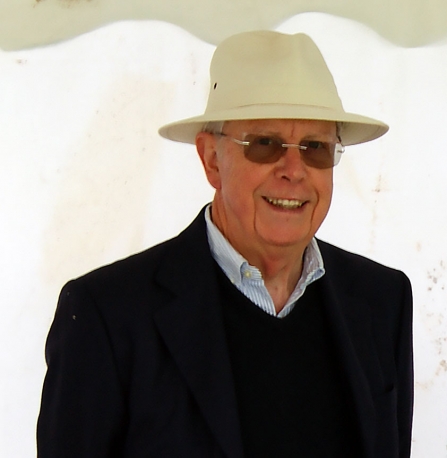 Since the opening of the Wildlife Shop in the courtyard at Tynwald Mills back in 1992, the enterprise, which provides MWT with one of its most valuable sources of income, has been run by well over fifty shop volunteers. Not one of them has been more supportive than Richard, who joined the team when he and Penny moved to the Island and later became Chairman of the Board of Directors of Wildlife Limited in 2011. When Richard took over he lost no time in establishing a close, active, hands-on approach to shop matters which gave everyone a sense not just of confidence but of adventure. For him as for most of us the game-changing move to Peel was a challenge, but even more an opportunity, to be grasped and exploited with enthusiasm.
Mustering his wide business experience, Richard plunged resolutely into the byways and problems of Christmas-card production, management of sales stalls at events or publicity promotion with the same energy and concentration he spent on his emails to the shop staff. He cajoled and encouraged doubtful new recruits to the rota with sympathy and irresistible charm, remembered cards for people in hospital and never missed a day's stock-taking – that taxing but essential January chore. He knew where everything was, how to wrestle with till or card-machine, and how best to back up Rachel in her vital stock-management policies. Always keenly on top of the financial situation at Board meetings, he also knew the importance of keeping the rank-and-file volunteers in touch with targets and takings, so that even those whose appearances behind the counter were irregular or infrequent knew exactly how much the shop aimed to take each month, and understood how useful their personal support was.  Manx Wildlife Trust was everything to him; the shop was there to support MWT, and the shop staff must never be allowed to forget it.
We all wish Richard a happy retirement and thank him for all those years of caring, humane and dedicated work for MWT and the Wildlife Shop.
Felicity Cain