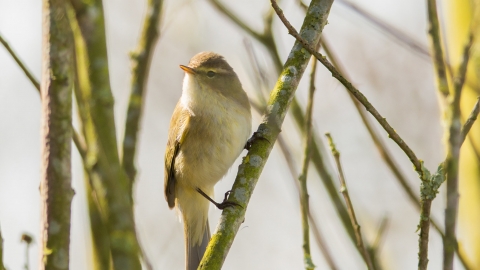 Lough Gat-e-Whing (closed)
The reserve attracts a wide range of birds, butterflies, dragonflies and bats.

Know before you go
Access
No access to this closed site
When to visit
Opening times
Closed to the public
Best time to visit
Closed
About the reserve
Once the site of a small pond, this reserve is now composed of floating mats of vegetation and curragh. Many birds have been recorded on the site including chiffchaff, willow warbler, blackcap, teal, wigeon, shoveler, coot, moorhen, water rail, grey wagtail, sparrow hawk and woodcock. Buzzards are frequently seen flying over.
Management: Recent work to remove willow has resulted in some permanent standing water.
Habitat
Contact us
Tricia Sayle, Reserves Officer