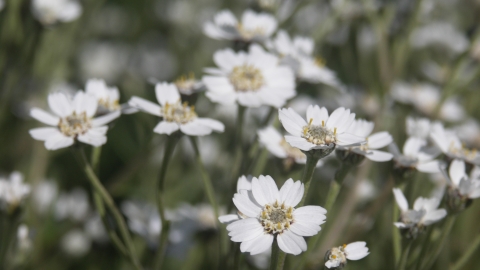 This closed reserve boasts a diverse range of meadow and wetland plants across ten meadows, two areas of curragh and a developing woodland area.
Know before you go
Access
No access to this closed site
When to visit
Opening times
Closed to public
Best time to visit
Closed
About the reserve
The reserve lies on the western fringe of the Ballaugh Curragh and is part of the ASSI and Ramsar site. The flora comprises a diverse range of meadow and wetland plants including yellow rattle, purple loosestrife, eyebright, yellow iris and knapweed.
Management: The reserve is divided by a track into two blocks which have been made stock proof by fencing. The meadows are managed by a cut for hay in late summer, followed by winter grazing with sheep. The two areas of curragh are left to develop naturally into woodland.
Contact us
Tricia Sayle, Reserves Officer