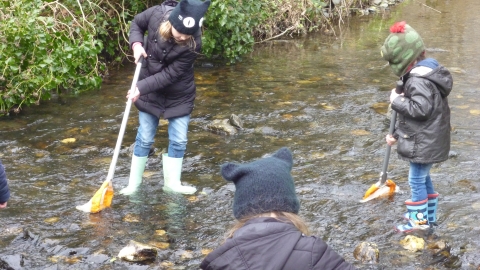 Splashing in Streams
Location:
Silverdale,
Isle of Man,
IM9 3DT
What could be better than dipping in a pond in the summer??
About the event
Everyone is always amazed by how much life we have living in our streams. Come and find out about the amazing lifecycle of the mayfly, look at the fast swimming freshwater shrimps. It's a great way to spend an afternoon and learn loads too.
With all the summer Wildlife Watch events taking place outside, please keep an eye on our Facebook page in case we need to cancel due to poor weather.
This event is for Wildlife Watch members only, find out more information on how to become a Wildlife Watch member here - https://www.mwt.im/what-we-do/bringing-people-closer-nature/wildlife-watch