Manx Wildlife Trust membership for children
Wildlife Watch membership is ideal for children, aged 4 to 12 years old, who love getting muddy, exploring, are full of curiosity and are fascinated by nature!
Taking part in Wildlife Watch is an exciting way for children to explore their surroundings and get closer to the wildlife they share it with. It's also a great way for them to meet other like-minded children and have fun at the same time.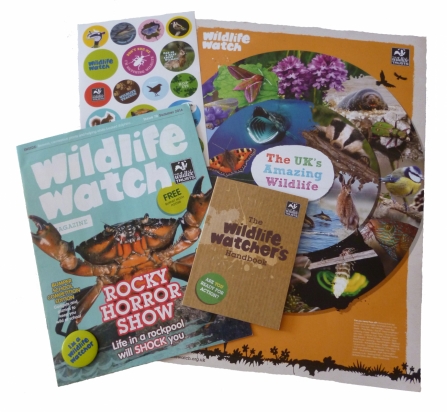 If you join WATCH you will receive:
a welcome pack with wildlife posters, stickers, a badge and a 60 page 'Wildlife Watcher's Handbook'.
Two Wildlife Watch magazines a year packed with pictures, competitions, articles and ideas for things to do.
Monthly activities throughout the year, which are offered first to WATCH members.
Easy access to our Summer Season wildlife WATCH with 10 action packed events throughout the summer holiday period.
Earn awards as you learn. Join in with our hedgehog and Kestrel badge scheme.
Enjoy all the benefits of being a Wildlife Watch member - choose which option works best for you:
Family incl Wildlife Watch £48 - annual membership for up to 2 adults and four children (under 16) in same household
Wildlife Watch £20 - per child under 12 (same family sharing options available, contact us to find out more)
You can join online now or email us to request a membership form by post.
Keep an eye on our What's On page for our latest events!
Fun things to do