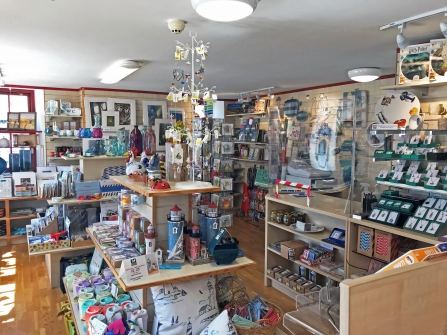 Our MWT Peel gift shop and visitor centre has increased opening hours!
Our Peel gift shop and visitor centre is now able to open pretty much back to pre lockdown opening times. The shop will now be open Monday - Saturday 10:30am - 5pm!  Please note, at this time cash will now be accepted in the gift shop, but card is the preferred method of payment if at all possible.
Due to the risk of Covid-19 our shop and visitor centre in Peel had to close in March.  There was light at the end of the tunnel however as restrictions began to lift at the beginning of this month and we had a soft opening, where the shop was only open a few hours in the week, run by volunteers not in the 'at risk' category. 
The majority of our gift shop volunteers are in the vulnerable category and therefore more at risk from Covid-19. Because of this, MWT made the decision that anyone over 70 wouldn't be able to volunteer at that time.
Now however, with government restrictions being lifted, the continuous state of no positive cases and volunteers wanting to come back, MWT have decided to allow volunteers to return, as long as they themselves feel safe and comfortable enough to do so.
This has now enabled us to increase the opening hours for our Peel Gift Shop and Visitor Centre!
PPE is available for volunteers, if they want to wear it, and we will be keeping our perspex screen up as an extra safety measure for our staff.
We thank each and every one of our wonderful volunteers for continuing the great work they do, raising money to help Manx wildlife for the future.