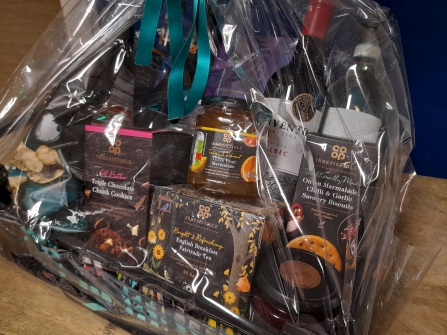 During Covid-19, we have become so used to paying by card, many of us don't carry cash at all.  Please make an exception and bring some with you this weekend. 
Treat yourself to a strip, or two, or three!  A strip of tickets for adults is just £1 and for the children's one just 50p.  Manx Wildlife Trust volunteers will be on hand to sell the tickets. Then if you wish to chat about the great project in Ramsey Forest at the Hairpin, which your 1p spent on Co-op branded goods is supporting this year, we'd love to tell you more.  So many local people found this woodland paradise so important during the restricted movements over the past months….a place to relax, a place to exercise, to enjoy the pleasures of nature, which has just been getting on with business as usual whilst we went through such a bad time.
Many Manx Wildlife Trust fund raising events have all fallen to Covid-19.  Please help make up for some of the loss with your generous support this weekend and be in with the chance to win one of these great hampers!
A Manx Wildlife Trust volunteer will make the draws on Sunday evening, and a Co-op member of staff will be in touch with the winners soon afterwards.