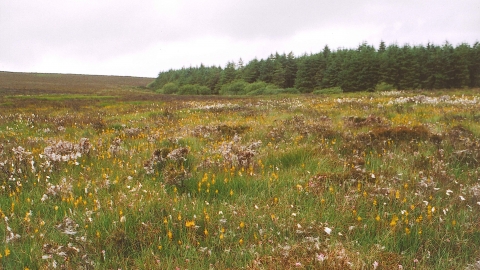 Traditional heather moorland with western gorse and plenty of birds.
Know before you go
Parking information
Small parking area
Access
Certain areas are restricted. Contact Manx Wildlife Trust for more information
When to visit
Opening times
Open at all times
Best time to visit
April to September
About the reserve
The reserve is a heather moorland where bell heather, heather and western gorse dominate.  In the wetter areas cross-leaved heath, purple moor-grass and rushes may be found while the bog has abundant Sphagnum moss and bog asphodel.  Hen harriers, snipe and curlew may be observed.  
Management: Dalby Mountain is managed within the Southern Uplands heath where blocks of heather are managed by burning and/or cutting in rotation to create a mosaic of heather stands of different ages.
Contact us
Tricia Sayle, Reserves Officer