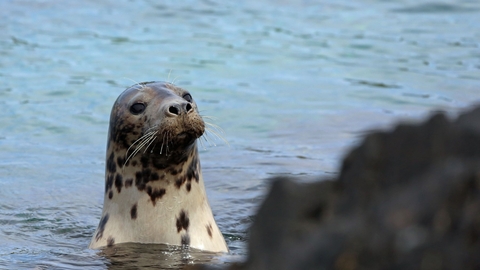 Calf of Man Photography Workshop
Location:
Calf of Man,
Isle of Man
Head to the Calf of Man for a staycation with a difference.
About the event
Join Isle of Man based photographer Mike Radcliffe (@ManxMikePhotos) for a photography workshop on the Calf of Man. Suitable for photographers of all levels, Mike will guide you on how to get the best wildlife images.
Benefitting from a small group size, the course will be tailored to the requirements of each participant but will include everything from basic photography theory and camera handling techniques to advanced image composition, photographic art, landscapes, astrophotography and wildlife photography.
Included in the package is your return boat journey from Port St Mary via the seabird colonies at Sugarloaf, along with 3 night's self-catering hostel standard accommodation in the 1878 Calf of Man farmhouse where the Bird Observatory is located.
Accommodation is limited and course participants must be aged 18 years and over. The accommodation consists of either a 2 or a 4 bed bunk room. Single bookings are available and we will assign rooms based on others of the same gender.
Participants are encouraged to cater communally for their main meal where possible and with the agreement of those applying for the course, contact details of attendees will be shared in advance to allow meals to be planned and any dietary requirements or allergies to be confirmed.
In addition to the course there will also be ample opportunity for individuals to explore the Calf and see its historical features and natural beauty at your own leisure.
Please note: areas of the Calf have more challenging terrain and excursions to these areas will require participants to be able to walk over rough ground and have a reasonable level of fitness.
Attendees should bring their own walking boots, waterproofs and binoculars.  It is recommended that participants bring sunscreen and sunhats. As weather conditions can at times be inclement it is advisable to bring suitable warm clothing.
Participants must also bring their own camera or device to take images.
Please see Manx National Heritage's Visitor Information Guide and Access Guide for more detailed information about staying on the Calf.
Booking
Price
£250
Additional booking information
To book your place please e-mail Shaun.Murphy@mnh.im and advise your name, contact e-mail and phone number and how many people you want to book for including their names. You'll be sent an e-mail within 5 working days with confirmation of your place and details on how to pay for your place.