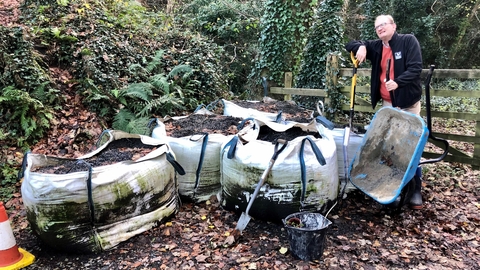 Path Building at Hairpin Woodland Park
Location:
Ramsey Hairpin,
Ramsey Hairpin
A18,
Ramsey,
IM8
*Revised date due to COVID restrictions. Bring your work gloves, shovels, wheelbarrows and bags of energy to help lay crushed aggregate paths to improve access to the Hairpin Woodlands Park, part of Manx Wildlife Trust's Ramsey Forest Project.
About the event
MWT Conservation Officer and Ramsey Forest Project Lead, Andree Dubbeldam, has 5 bags of crushed slate aggregate to build better paths around the Hairpin Woodland Park. However, he's not feeling too happy about shifting it all up onto the paths around Claughbane on his own. So, we are looking for a number of fit and able bodied volunteers to help shovel and wheelbarrow the material into place and then compact it down. We reckon it's a couple of hours work for a group of energetic types who like a bit of strength and conditioning training in the great outdoors!
If you can help, please email our Engagement Officer at graham@mwt.im to let us know so we can make sure there'll be enough cake. Yes, there will be cake too!
Know before you go
What to bring
Please bring work gloves, shovels and wheel barrows if you have them. Some will be provided. You should also wear sturdy boots and clothes that you can layer accordingly - it's hot work until you stop!