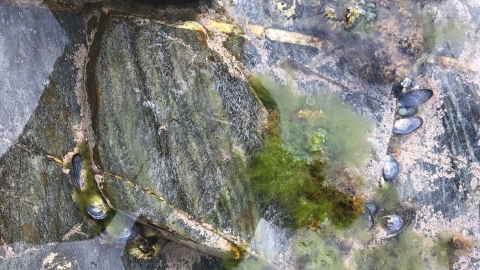 Peering into Rock Pools
Location:
Cosy Nook Café,
Shore Road,
Port Erin,
Isle Of Man,
IM9 6HH
Summer, rock pools, nets and buckets, what could be better?!
About the event
Our ever popular session where we grab some nets and buckets and see what we can find living in our rock pools.
Port Erin has wonderful sea anemones and we might even get a stalked jellyfish again! Come and create some special memories with your child.
With all the summer Wildlife Watch events taking place outside, please keep an eye on our Facebook page in case we need to cancel due to poor weather.
This event is for Wildlife Watch members only, find out more information on how to become a Wildlife Watch member here - https://www.mwt.im/what-we-do/bringing-people-closer-nature/wildlife-watch