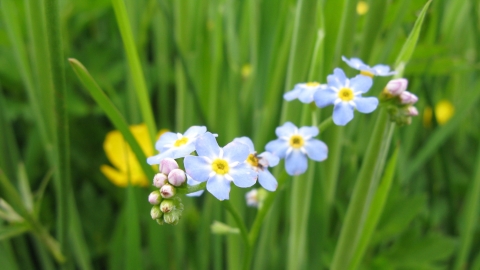 Ballamooar Meadow (closed)
This closed reserve is a seasonally wet meadow and curragh, with more than 100 recorded plant species.
Know before you go
Access
No access to this closed site
When to visit
Opening times
Closed to the public
Best time to visit
Closed
About the reserve
The reserve forms part of a larger area of curragh associated with the Lhen Trench to the south.   This seasonally wet meadow includes an area of curragh on its eastern edge. Over 100 plant species have been recorded in this small reserve.
Management: The grassland is cut annually in the late summer, once the plants have flowered and set seed. This management has created a very diverse and attractive little meadow.
Contact us
Tricia Sayle, Reserves Officer